Coop Jednota wins the 2017 Superbrands Award in Slovakia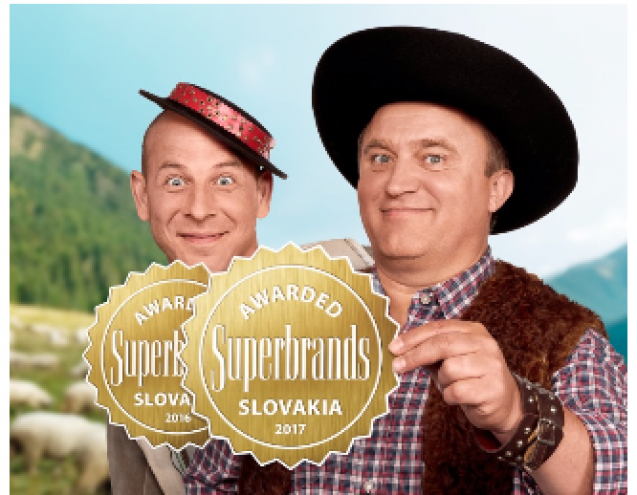 The Superbrands award was awarded to Coop Jednota by the Brand Council Expert Committee of the Superbrands Slovakia Program, consisting of 15 independent professionals, and by the Slovak consumers. The title of Superbrands belongs to the most renowned globally operating brand-evaluating programs. 
The international Superbrands Program was established by marketing and communication experts in Great Britain more than 15 years ago. They set two goals: to identify extraordinarily strong brands and to present examples for the market participants who want to learn and develop. Since then, this program has become popular in the whole world and the Superbrands Award is now recognised as a special award in 88 countries on five continents. The Brand Council committee has the key role and responsibility in each country which takes part in the program. For this reason, the contest organisers select for this role only highly renowned professionals based on an extensive selecting process. The brands are nominated exclusively on the expert criteria basis and the companies cannot request this recognition.
In 2015, COOP Jednota already received the Superbrand Award. Coop Jednota group was the first retail chain in Slovakia to introduce mobile shopping in its COOP Jednota Nové Zámky stores. This application enables customers to scan products in their shopping basket and purchase up to 5 products from the full range.
Winning the Superbrands Award for the fourth time is a great achievement, and it confirms that customers are happy and satisfied with the services and experience they receive in the Coop stores. But it represents also an enormous motivation always to do more and better and to offer customers quality without compromise, declares Gabriel Csollar, Coop Jednota President & CEO.
Latest Co-op Distinctiveness news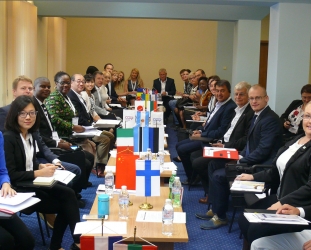 Co-operatives and Youth: Empowerment, Employment, Engagement After the success of...
Latest Co-op Distinctiveness stories