Search for Events
2019 General Assembly & Seminar
2019-06-19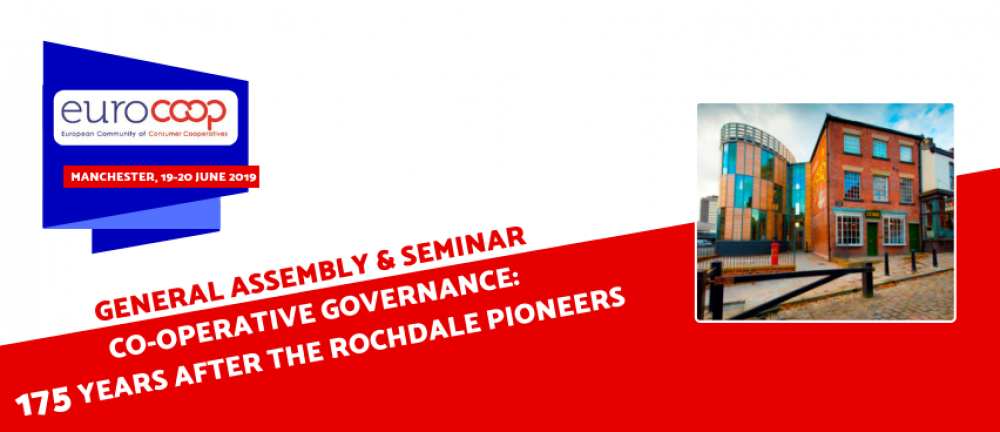 The European consumer co-operative movement will convene in Manchester, UK on 19 and 20 June 2019 for Euro Coop's annual General Assembly, which will also be complemented by a thematic seminar "Co-operative Governance: 175 Years after the Rochdale Pioneers". On the second day, members will have the opportunity to visit the Rochdale Pioneers Museum - the place where it all started 175 years ago.
The seminar will focus on two main aspects - governance and member engagement - both of which are of critical importance for an efficient and transparent democratic culture. These discussions are placed within the context of exploring the potential for a common European Code of Governance for consumer co-operatives.
These events fall within the wider framework of the UK Co-operative Congress, the annual main event of the UK co-operative movement, which will take place on 21-22 June at the same venue in Manchester. This year's theme is "Building Co-operative Places", focusing on the impact of co-ops on a world stage, from a UK-wide perspective, across regions, towns and cities and local communities.