Search for Events
60th Anniversary
2017-09-26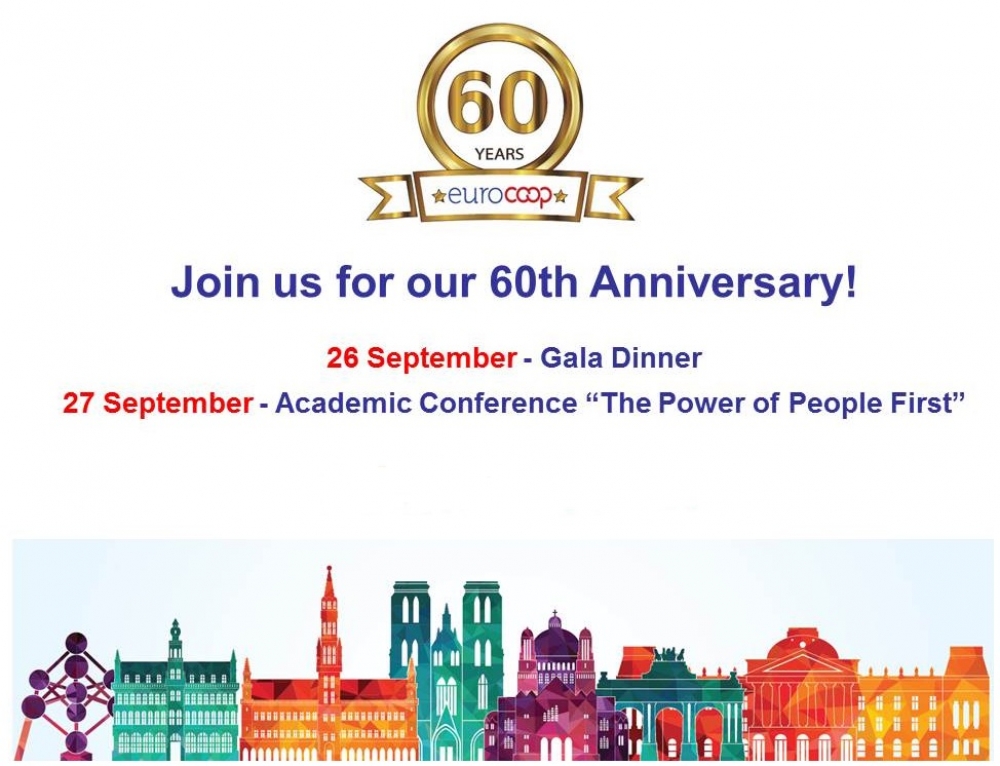 Gala Dinner & Academic Conference 26 & 27 September 2017 Albert Hall, Brussels
The two-day event will feature a Gala Dinner and an Academic Conference, both taking place at the prestigious Albert Hall premises in Brussels.
Day 1 (26 September) aims to celebrate Euro Coop's history, featuring high-level speakers from the European Institutions, International Labour Organisation and consumer co-operative movement. It will be a time to honour our roots and toast to the future on the occasion of a networking Gala Dinner.
Day 2 (27 September) will be devoted to an academic reflection on the history of Euro Coop and formulate creative tracks on consumer co-operatives' role and contribution to the social and economic developments in Europe, as well as on the future of co-operative retail and consumer empowerment, and the existing challenges and opportunities offered by digitalisation. Many distinguished speakers from the EU Institutional, co-operative and academic world will join us to have a fertile discussion on what makes the co-operative model so different and so needed in today's social, economic and business landscape.
Distinguished guest speakers include Vytenis Andriukaitis - Commissioner for Health and Food Safety and Luca Jahier - President of Group III, European Economic and Social Committee.