Major rebranding for UK's Co-op

The Co-operative Group is undergoing major changes in its rebranding. Revival of the 1968 visual identity, a 'clover leaf' logo, comes with the concept of going back to "Being Co-op", as membership will be put back into the heart of the Group with a 5% reward given for own-brand purchases and services. This would result in a £100 million reward per year, with an extra 1% going towards community causes. The new look will draw attention to co-operative distinctivness and to all the improvements planned to membership.
The big reveal took place at the Annual General Meeting in Manchester, on 21st of May, where a name change for the visual identity was also announced. Apart from The Co-operative Group, all other co-op brands, including food, funeral care, legal and insurance, will be taking a new name along with the visual identity.
Seven food stores have already been rebranded over the weekend after the big announcment, with 500 stores awaiting rebranding before the end of the year.
Latest Co-op Distinctiveness news
Latest Co-op Distinctiveness stories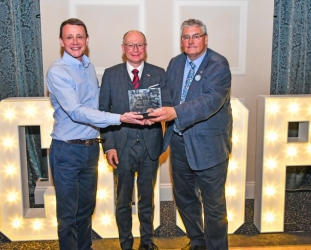 At the UK Co-op Congress , held in Manchester on 21-22 June 2019, under the theme of...