President's Easter Greetings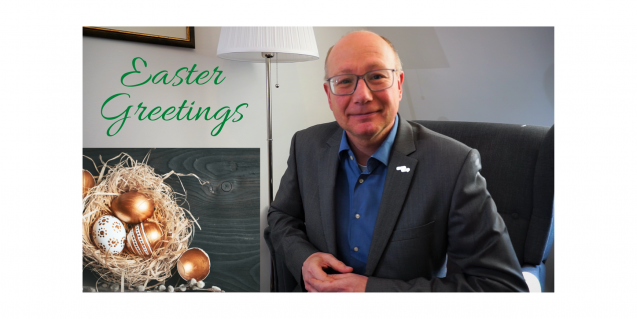 Dear co-operators,

We are all in very difficult and uncertain times. The Corona pandemic has changed our whole life dramatically. The upcoming Easter reminds us that we should have hope even in dark times.

Our thoughts are especially with those who have been particularly hard hit by this crisis because they have lost loved ones or those who are seriously ill. Everyone else must also change their habits. Especially at Easter time, the concept of social distance is very difficult to bear, but it remains a necessary measure.

We thank all those who are helping to overcome this crisis. In the case of the consumer co-operatives, these are the many employees who supply consumers with important goods in the shops. By working directly with the people, they are exposed to a higher risk and deserve our respect and recognition.

These times show that consumer co-operatives are right with their business philosophy. We are there for the people: people first! This is becoming particularly clear at present.

Nevertheless, there are also many areas where co-operatives cannot operate at present, be it in restaurants, department stores or hotels. We hope that you will come through the crisis well and that we can return to our normal lives as soon as possible.

On the occasion of Easter I would like to wish you and your families health and peace. We are stronger in our sense of belonging and cooperation when we face and overcome these challenges together.

With co-operative greetings,

Mathias Fiedler
President
Latest Co-op Distinctiveness news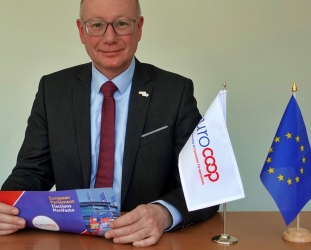 Dear co-operators, The upcoming European elections will give all EU citizens the...
Latest Co-op Distinctiveness stories