Co-ops & young girls' empowerment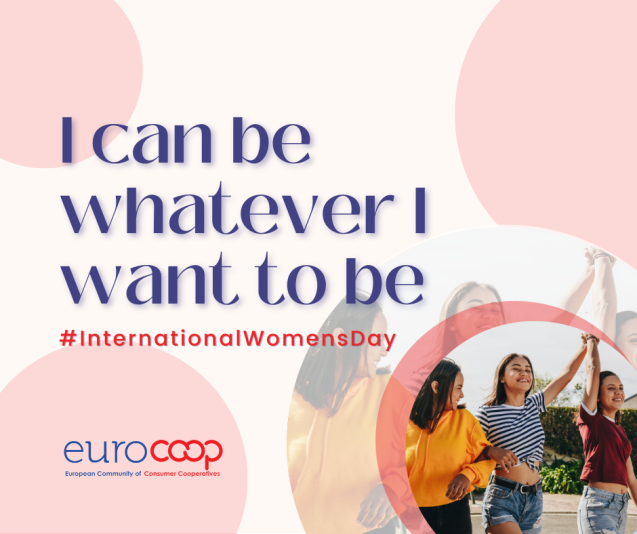 International Women's Day is a celebration of women's achievements and contributions to society, and an opportunity to reflect on the ongoing struggle for gender equality. In the context of co-operatives, this day takes on special significance, as co-operatives have long been recognized as a means of promoting economic and social empowerment, particularly for marginalized groups such as women and girls.
Girls' rights and empowerment are critical issues that have gained increasing attention in recent years. Despite progress in some areas, girls around the world still face significant challenges, including discrimination, limited access to education and healthcare, child marriage, gender-based violence, and unequal opportunities in many areas of life. Empowering girls means ensuring that they have the tools, resources, and support they need to overcome these challenges and reach their full potential. It involves promoting their rights to education, health, and safety, and creating opportunities for them to participate fully in all aspects of society. When girls are empowered, they can become agents of change, contributing to the development of their communities and nations. This requires a comprehensive approach that involves government, civil society, the private sector, and communities themselves.
The role of co-operatives
On the occasion of International Women's Day, Euro Coop wishes to emphasize the significant role that co-operatives can play in empowering girls and young women. Co-operatives can provide a safe and inclusive space for girls to develop their skills, gain work experience, and build networks of support, breaking down the barriers that often prevent them from reaching their full potential. Euro Coop recognizes the importance of creating opportunities for girls to become involved in co-operatives and the profound impact it can have on their personal and professional development.
By pooling resources and working together towards common goals, co-operatives provide opportunities for women and girls to become more financially independent, develop their skills and leadership abilities, and have a stronger voice in decision-making processes. Women and girls can benefit from participation in co-operatives in many different ways and experience the challenges that they may face and strategies to overcome them.
One of the most significant ways in which co-operatives can empower women and girls is by providing access to credit and financial services. Many women and girls in developing countries, in particular, lack access to formal financial institutions and may rely on informal loans or savings methods. By joining a co-operative, they can access a range of financial services, such as savings accounts, loans, and insurance. This can enable them to start or expand their businesses, purchase assets, or cover unexpected expenses, which can have a significant impact on their economic stability and independence.
Co-operatives can also provide women and girls with opportunities to develop their skills and gain valuable work experience. By participating in a co-operative, they can experience business management, financial literacy, marketing, and other relevant topics. They may also have the chance to take on leadership roles, which can help them build confidence, assertiveness, and decision-making abilities. These skills can be valuable not only within the co-operative, but also in their personal and professional lives.
The role of consumer co-operatives: some remarkable examples
Coop Italy
Coop Italia's efforts to promote gender equality and female empowerment in co-operatives are commendable, and their initiatives and partnerships can serve as a model for other companies to follow. In fact, Coop Italia's "Close the Gap" campaign and its commitment to fighting gender inequalities and female empowerment in co-operatives is an admirable effort. By adopting the UN Women's Empowerment Principles and promoting their adoption by suppliers in their food supply chains, the company is taking a proactive approach to recognizing and addressing gender inequalities in supply chains.
The initiatives that Coop Italia has implemented to encourage girls' empowerment through education and employment, sustainable development, and community outreach are also noteworthy. By supporting educational initiatives that increase girls' access to education, implementing policies that promote gender equality in the workplace, and providing training and support to women farmers in rural communities, Coop Italia is making a significant impact on gender equality.
Maura Latini's story is a testament to the opportunities that co-operatives can provide for young girls. Her long and successful career at Coop Italia, starting as a seasonal worker and rising to become the CEO, is an inspiration to girls who aspire to leadership positions in co-operatives.
Read other stories of Italian female co-operators
Co-operatives UK
Co-operatives UK is actively working towards empowering girls through its support of co-operative education and development programs. By promoting values such as equity and social responsibility, co-operatives can help young girls to develop a sense of agency and empowerment. Co-operatives UK offers various resources and training programs that are designed to increase awareness about the co-operative model among girls and young women. By providing a space where young girls can express their opinions, share ideas, and take an active role in decision-making, co-operatives can help to empower them to become future leaders in their communities. Through these efforts, Co-operatives UK is working towards creating a more inclusive and equitable society, where all individuals have the opportunity to thrive and succeed.
Coop Estonia
Coop Estonia encourages girls' empowerment by promoting gender equality, providing education and training, supporting female entrepreneurship, encouraging girls' education, and offering mentorship programs. The story of Maarja Ambos is the perfect example of girl empowerment inside a co-operative environment: she started working as a summer trainee and now she covers the position of store manager.
S Group
S Group in Finland plays a vital role in empowering young girls through their commitment to providing significant opportunities for them to gain their first experiences of working life. S Group is one of the largest employers of young people in Finland, offering summer work or traineeships to young girls, enabling them to gain valuable learning experiences that contribute to the formation of their professional identity and future success. This initiative not only provides young girls with the necessary skills and confidence to excel in their careers but also promotes gender equality and empowers young women to break barriers and achieve their full potential in the workplace. By providing young girls with these opportunities, S Group is taking a significant step towards promoting gender equality and empowering women in the community.
It is worth noting that S Group, as a signatory of the Women's Empowerment Principles established by the UN Global Compact and UN Women, is dedicated to advancing the objectives of these principles. In 2021, S Group took part in the WEPs Activator capacity-building programme, which was coordinated by UN Women and amfori, an organization focused on promoting and developing social sustainability within European enterprises. Through this program and its network, S Group gained access to tools that enable the company to address the gender perspective in its operations, including those involving its supply chains, and as an employer. This initiative demonstrates S Group's commitment to gender equality and highlights the company's efforts to create a more inclusive and diverse workplace.
S Group 2021 Sustainability Report
Coop Ukraine
In the modern world of Ukrainian consumer cooperation, the issue of gender policy is of utmost importance. The establishment of equal rights between men and women, protecting women's active, peaceful, fruitful lives, and their ability to make a career in the system and development are crucial for the advancement of the organization. During the entire year of the war, a large part of the obligations that allowed consumer co-operative enterprises to fully function during the war fell on women's shoulders. In addition to organizing the process of providing all the necessary goods to their customers, women are also involved in organizing aid to the frontline.
Nowadays, almost 75% of the total number of employees in Ukrainian co-operatives are women coming from different regions, of all ages, and statuses. In the consumer co-operatives in Ukraine, 70% of the total number of managers are women, 13 out of 22 co-operative educational institutions are led by women, and 90% of the deputy rectors of educational institutions are women. There are 24 women scientists who head departments in two Coop Ukraine universities (this makes 45% of leaders of 53 departments).
It is worth noting that Coop Ukraine promotes equal opportunities for women and men in obtaining education and professional training. The administrations of co-operative educational institutions ensure equal conditions for women and men when enrolling, assessing knowledge, and providing scholarships to students. Currently, 18.000 students study in educational institutions of Ukrainian consumer co-operatives, almost 60% of them are women. This shows that women in Ukraine are eager to learn and pursue their careers in this field.
Now the only main obstacle to the development of women's careers in Ukraine is the war, which has been going on for over a year now. However, despite this obstacle, Coop Ukraine continues to promote gender equality and equal opportunities for both genders.
Challenges
Despite the many benefits of co-operatives for women and girls, there are also significant challenges that must be addressed in order to promote their full participation and empowerment. These challenges include cultural and societal norms that limit women's mobility and access to resources, as well as gender-based discrimination and violence. In order to address these challenges, co-operatives are committed to prioritising the needs and interests of women and girls, and take active measures to ensure their safety, comfort, and equal participation. This includes providing childcare services, flexible working hours, and safe and accessible transportation, as well as developing policies and practices that promote gender equality and prohibit discrimination and harassment. However, to realise the full potential of co-operatives as a tool for women and girls' empowerment, it is crucial to address the challenges that they face and to create an environment that is truly inclusive and equitable. Only then can we fully harness the power of co-operatives to promote a more just and prosperous world for all.
To this intent, it is important to recognise that women and girls' empowerment in co-operatives is not just a one-day event but an ongoing process that requires long-term commitment and action. Co-operatives should regularly evaluate their policies and practices to ensure that they are promoting gender equality and addressing the needs and interests of women and girls, and take active measures to overcome the challenges that they face. By working together and taking advantage of the power of co-operatives, we can create a world where women and girls are empowered to reach their full potential and become whatever they want to be.
Latest News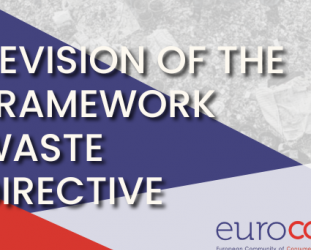 In the aim of greening the food systems, the Commission has started the legislative process to...