Coop Czech's innovative automatic stores now bringing 24/7 shopping to rural areas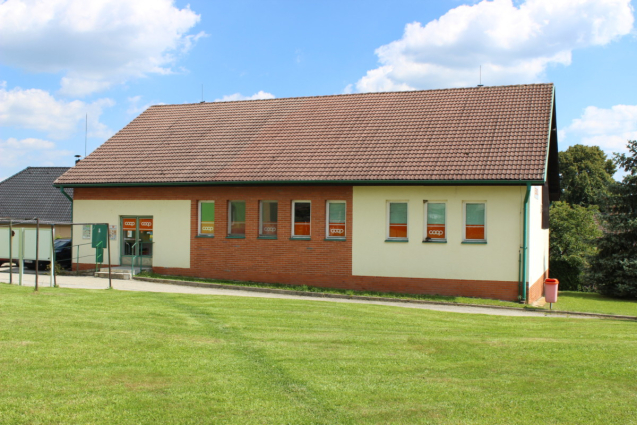 Coop Czech is expanding its innovative automatic store concept to rural areas, with the opening of its sixth such store in the small village of Bujanov, which has a population of only 600. After the success of their earlier automatic stores in smaller towns, Coop Czech is now testing the effectiveness of this shopping method in more remote areas.
Operating during regular store hours with human service available, the new Coop Czech stores can also be shopped at outside of these hours via a mobile phone application and bank identity, with payment made at the self-service checkout. The convenience of this 24/7 shopping experience has been appreciated by customers, particularly those who work long hours or have busy schedules. According to Lukáš Němčík, Coop Czech Marketing and Development Director, the company is pleased with how their operations have been performing so far: "Customers have expressed their appreciation for the opportunity to shop at any time, and the automated system has also had a positive impact on sales. We opted for a straightforward and efficient solution, and now the company will monitor how the concept performs in rural areas."
The expansion of Coop Czech's automatic stores to rural areas offers a promising solution to the challenges faced by smaller village stores with limited opening hours. By providing customers with a convenient, 24/7 shopping experience, Coop Czech is offering a sustainable solution to an ongoing problem in the Czech Republic. Small shop closures in rural areas have been a growing concern in the Czech Republic, with over 7,000 such closures since 2000, particularly in municipalities with populations of up to 1,000. According to Pavel Březina, chairman of the board of the Association of Czech Traditional Trade (AČTO), the latest economic developments may further accelerate this trend. However, automatic stores like Coop Czech's can offer a promising solution to this issue, particularly in areas where running a traditional shop is no longer profitable.
Jan Hoffmann, director of COOP Jednota Kaplice, emphasises the importance of the local government's support in maintaining the business in Bujanov, where the village has been struggling financially for some time. He also notes that the success of this innovative approach to shopping will be an important test for the future expansion of Coop Czech's automatic stores. Jan Hoffmann explains, "When we were confronted with a challenging decision regarding our business, we drew upon our positive experience with automatic operations in our stores located in Lipno na Vltavou and Český Krumlov. We decided to implement this model in a different setting, and the support we received from the local government played a crucial role in this endeavor. Thanks to their tireless efforts to sustain local businesses, our enterprise continues to operate successfully in the village."
The Bujanov store has also partnered with ČSOB, a Czech bank that offers a special lifestyle application called DoKapsy since 2020. The application is available to clients of all banks, free of charge, so having an account with ČSOB is not a requirement. The DoKapsy app provides several benefits and services, such as taking advantage of discounts, buying public transport tickets, and reading news. Moreover, the latest update of the app now allows users to shop in automatic Coop Czech stores as well.
Coop Czech's expansion of their innovative automatic store concept to rural areas is a promising step forward in offering a sustainable solution to the ongoing problem of small shop closures in the Czech Republic. By providing customers with a convenient 24/7 shopping experience, Coop Czech is not only meeting the needs of busy customers but also supporting struggling villages like Bujanov. The success of the Bujanov store, with the help of ČSOB's DoKapsy app and the support of the local government, serves as an important test for the future expansion of Coop Czech's automatic stores in rural areas, offering hope for the revival of small businesses in these communities.
Latest Stories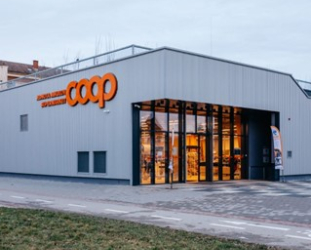 Coop Czech has recently achieved impressive recognition for their sustainable store and...