Consumers co-operatives deeply support the fact that consumers should be empowered to know as much as possible about the food they are buying and about its nutritional content. This information is usually conveyed via front and back of pack food labels. Therefore, in the aim of transparency, consumer co-operatives are committed to giving the best and most comprehensive information to their consumers, by using logos such as the wholegrain logo, schemes such as the traffic light system, or by devising an own label that reflects consumer concerns in a certain community.
---
Initiative:
Keyhole Labelling
Description: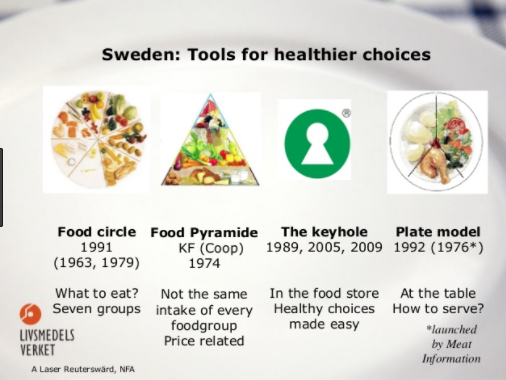 Authorities in Norway, Sweden, and Denmark have joined forces in using the Keyhole label as a common nutrition label, which makes it easier to choose healthier foods. This label is voluntary and indicates the healthiest option in different product categories (e.g. dairy products, ready meals, bread and other cereal products). The keyhole symbol is attributed to a certain product according to eight dietary guidelines and the Nordic nutrient recommendations. Requirements include criteria relating to fibre, salt, sugar, fat, and saturated fat for various product groups. Therefore, keyhole-labelled products generally contain less fat, sugar and salt, and more fruit, vegetables and whole grains compared to non-keyhole labelled products. The symbol is immediately visible on the item, so that Nordic consumers can easily spot it and find the healthiest option among a range of products of the same category. The keyhole label also increases consumers' familiarity with information such as the nutritional value and fat percentages. For more information about the Keyhole nutrition label and the Nordic Council of Ministers click here.
Participating Co-operatives:
Coop Norway, Coop Sweden, Coop Denmark
Timeline:
The Keyhole symbol has been around for 20 years.
---
Initiative:
Green Dots
Description:
The Co-operative Group's "Green Dot" is a labelling scheme launched in 2009, its purpose being to highlight healthier products and key nutritional messages. These labels incorporate nutritional messages within a green dot graphic, e.g. "high fibre" (on foods that contain 6g of fibre or more per 100g) and "low in saturated fat" (on foods that contain 1.5g of saturates or less per 100g). The green dot is used alongside the traffic-light labelling. By making it easier to identify healthier products in stores, consumers are enabled to make healthier food choices for themselves and their families. The objectives of the green dot are to raise consumer awareness of the nutritional benefits of eating healthy food products and to tackle obesity by helping consumers form healthier eating habits.

Participating Co-operatives:
The Co-operative Group (UK)
Timeline:
2009 - Present
---
Initiative:
Special Logos: "Moderate Consumption for Children" and "Movement Icon"
Description: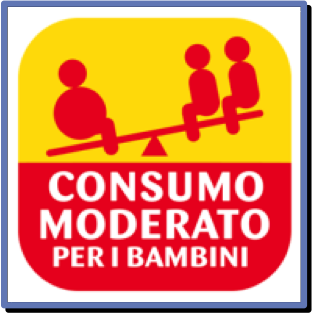 Coop Italy has developed a special logo "Consumo moderato per i bambini" [Moderate consumption for children], which is present on the packaging of those products that are appealing to children but that are rich in sugar/salt/fat (e.g. fruit juice). If the size of the package allows, the logo is complemented by the following wording: "Due to the nutrient profile of this product we recommend a moderate consumption by children, for whom a special line, Club 4-10, has been created". The "Icona movimento" [movement icon] consists of a stylised human character and a wording indicating how many minutes of physical activity are needed to burn a certain amount of the product.
Participating Co-operatives:
Coop Italy
Timeline:
Not Specified
---
Initiative:
Danish Whole Grain Partnership
Description: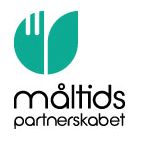 Coop Denmark is part of the Whole Grain Partnership, a unique collaboration between food authorities, health organisations, and the food industry. The wholegrain logo indicates that a product has a high percentage of whole grain, as well as a healthy nutritional profile in terms of fat, sugar, salt, and dietary fibres. This logo can be found on many different products, including cereals, flour, pasta and ready meals. The requirements for displaying this logo vary per product and can be found in the guidelines explaining the use of the Danish whole grain logo. For instance, in breakfast cereals and muesli, the Whole Grain Logo may be used only if whole grain composes at least 60% of the dry matter. Coop Denmark has steadily increased the marketing of products that are eligible to bear this logo. Thanks to the Whole Grain Logo, more than half of Danish consumers are buying less white bread compared to a year ago. Click here to read the guidance for the use of the Danish whole grain logo.
Participating Co-operatives:
Coop Denmark
Timeline:
2009 - today
---
Initiative:
Guideline Daily Amounts (GDA)
Description:

SOK has added Guideline Daily Amounts (GDA) to its own brand products, with the intention to help consumers read and better understand the nutritional value of the food they buy. Its objectives are to express nutrient values in a consumer-friendly way and to enable consumers to make an informed choice when doing their daily shopping.
Participating Co-operatives:
S Group (Finland), Eroski (Spain), The Co-operative Group (UK), Coop Italy,
Timeline:
2008 - today
---
Initiative:
Traffic Light Labelling Scheme
Description:

This is a labelling scheme whereby the nutritional content of products is expressed in three colours (green, amber and red). When products contain a low level of fat, saturated fat, sugar and salt, they will be identified with a green light; when they contain a medium level of these key nutrients, they will be labelled with an amber light, and when it is a high level, a red colour will appear on the package. Since 2008, the Co-operative Group has applied traffic light labelling to shelf edge tickets for Co-operative Brand products sold as part of their range of take-away food and served in the Espresso café bars, including cakes, pastries and hot sandwiches. More recently, traffic light labelling has been included on recipes featured in both print and digital communications. In 2010, the Co-operative Group developed a new labelling scheme integrating traffic light information with high, medium and low descriptors, accompanied with guideline daily amount information to enable consumers to quickly discern whether the food has a high, medium or low amount of key nutrients and how this contributes to their recommended daily intake. In June 2013, the Co-operative Group committed to adopting and implementing the UK Governments' 2013 recommended Front of Pack Nutrition Labelling Scheme.
Also the Spanish co-operative Eroski, after having consulted its consumer-members, decided to display the nutritional content of food through a mixed scheme, with colour coding and GDAs. About 2000 references are listed.
Participating Co-operatives:
The Co-operative Group (UK); Eroski (Spain)
Timeline:
The Co-operative Group adopted this labelling scheme in 2008. Eroski adopted the scheme in 2009.
---
Initiative:
The Heart Symbol
Description: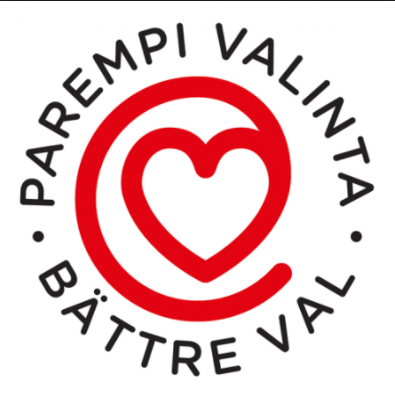 The Heart Symbol system was launched by the Finnish Heart Association and the Finnish Diabetes Association at the beginning of 2000. Food companies wanting to use the symbol on their product must make sure the product complies with the defined food-category based criteria regarding fat, sugar, salt and cholesterol. For bread and cereal products, fibre content is also taken into account. About 1100 products currently bear this symbol in Finland, with 112 food companies using the symbol on their products. Awareness of the symbol is high among consumers who declare buying products with the heart symbol (73.9% of female consumers and 54.8% of male consumers).
Participating Co-operatives:
S Group (Finland)
Timeline:
2000 - today
---