Tommy Ohlström Elected New Chairman of KF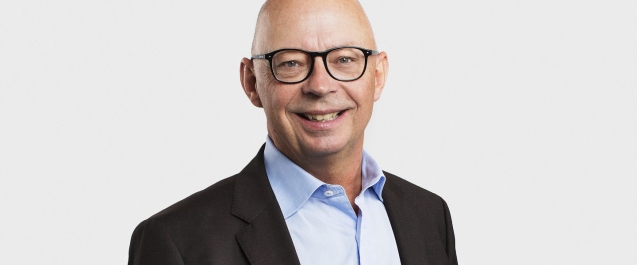 Tommy Ohlström was elected as new Chairman of the Kooperativa Förbundet (KF), taking over from resigning chairman Anders Sundström. Tommy Ohlström has announced that focusing on the co-operative members will be the basis for developing the co-operative movement further.
"I am honored and proud of the confidence bestowed upon me. We have tough years behind us, but we have also addressed the problems and cleaned up our backyard. Now we are entering a time where we will take the best of history into the future. It is time to meet the members and look forward'', says Tommy Ohlström.
Tommy Ohlström became CEO of KF in 2013 and has been a driving force in the Union's change-over journey. The most important thing in addition to optimising the association's activities has been creating a common framework and business rules for the retail business of KF's subsidiaries.
"Profitability and growth will continue to be the main targets of our work. This is the way we succeeded so far as a consumer co-operative movement, and shall continue doing so. The objective is attaining further continuity, stability and experience", clarified Tommy Ohlström.
He continued by stating, that KF "will look to upgrade the unique idea of ​​membership and the co-operative ownership model by directly engaging the members, who are also our owners. The co-operative movement once arose in the idea that by merging, collaborating and owning together, individual and common needs can be solved. That idea is still our reason, even though needs have changed. A recent member survey shows that there is a great interest in developing co-operative services. Therefore, KF is now embarking on reform work, which will make the membership benefit clearer, upgraded and become a commercial asset."
Ohlström will leave his CEO position as a recruitment process for a new CEO has been initiated. Anders Dahlquist-Sjöberg, Vice-President until now, will be acting CEO until the recruitment process is completed.
Euro Coop warmly congratulates Tommy Ohlstrӧm on his new appointment and looks forward to continuing the fruitful collaboration with KF for the benefit of the European consumer co-operative movement.
Latest Stories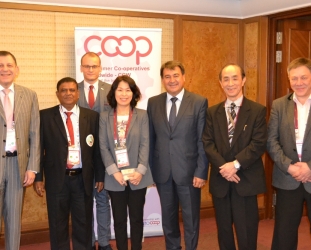 CCW held its 2017 Elections General Assembly and Joint Seminar with the...