Consumer Co-ops stand up for EU farmers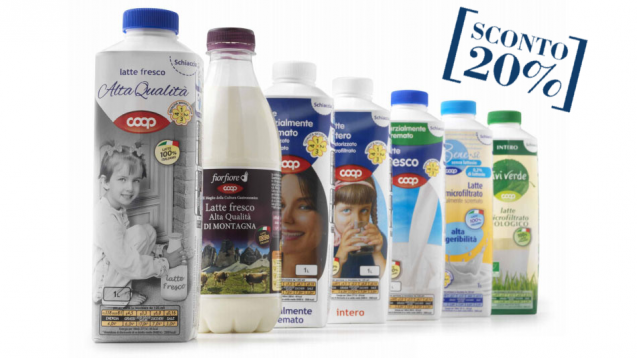 Coop Italy, Sweden and Estonia are taking concrete steps to support their national dairy industries in light of the difficulties that they face.
A national communication campaign titled "Spring of Italian Milk" has been launched by Coop Italy, urging consumers to value Italian milk. Oversupply of milk by the dairy industry has spurred Coop to support to Coop branded milk until the end of May. The "100% Italian Milk" label will benefit the sector as well as raise consumer awareness of local milk. Producers of the GMO and animal fat-free high quality products will receive premium form Coop of 20% above the fixed quota.
Coop Sweden is also providing assistance to struggling dairy farmers by introducing own-brand milk with the "From Sweden" label which will be present on over 400 Coop. The "From Sweden" initiative dictates that the animals must be born, raised and slaughtered in Sweden. Cultivation, processing and packaging must also be done in Sweden. Meat, egg and milk must be 100% Swedish, even in complex produce.
A fair price for farmers has also been guaranteed by Coop Estonia who recently introduced "Fair Milk", contributing extra 10 cents per litre to the National dairy farms.
Latest Food Policy stories