World Food Day 2023: Consumer Co-ops for Sustainable and Equitable Food Systems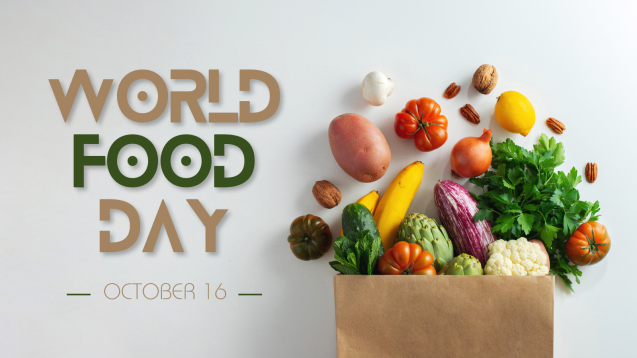 As we come together to observe World Food Day, it is an opportune moment to reflect on the vital role of consumer co-operatives in shaping the global food landscape.
Consumer co-ops are leading the way in ensuring food security, sustainability, and equity, guided by values of inclusivity, sustainability, and social responsibility. On this occasion of World Food Day, we gather to consider the positive impact of consumer co-operatives on the ever-evolving global food ecosystem. They pioneer initiatives that not only secure food for all but also champion sustainability and equity, all while staying true to their core values of inclusivity, sustainability, and unwavering social responsibility. In this reflection, we delve into the contributions of consumer co-operatives, highlighting their role in shaping the future of our world's food resources.
Consumer co-operatives consistently go beyond legal requirements to ensure the highest standards of food safety and sustainability. Their unique business model, where members are also consumers, provides a powerful incentive for this commitment. Prioritizing local sourcing, they support regional producers and significantly reduce food miles, lowering the carbon footprint associated with food transportation. This approach benefits not only the environment but also the communities where these co-operatives operate, as it fosters economic resilience and sustainability. Furthermore, consumer co-operatives play a pivotal role in championing organic products, prioritizing supply chains that embrace sustainability and eco-friendly practices. In doing so, they provide consumers with an extensive selection of organic, safe, and environmentally responsible food choices.
One example of this commitment can be found in the endeavours of Coop Italia, which continuously broadens its assortment of its own-brand products. In doing so, it not only celebrates the local culinary traditions, but also actively promotes goods that are characterized by their delectable taste as well as their safety, eco-friendliness, and social sustainability. Coop Italia's approach embraces and celebrates Italian culinary traditions, embodying the perfect fusion of heritage and innovation. Another example could be found in the Spanish co-operative Consum. Its commitment to food safety is evident through its attainment of the AENOR certification for its Food Protection System. This certification is a testament to the co-operative's positive efforts to product traceability and safety, assuring consumers that the food they enjoy has undergone rigorous scrutiny throughout the entire supply chain.
Deeply rooted in local communities, consumer co-operatives understand their members' needs. This local expertise allows them to cater to local demands, ensuring food security, supporting support fair trade, small-scale producers, and working to reduce food deserts in both urban and rural areas. In this regard, Coop Czech has embarked on an innovative initiative to improve access to quality food in remote and underserved areas. In regions where access to traditional supermarkets or grocery stores might be limited, these innovative stores provide a lifeline for individuals and families, ensuring that they have access to fresh and quality food items. This initiative not only addresses the issue of food deserts but also bridges the gap in convenience, making essential groceries readily available to those who need them the most.
Consumer co-operatives have positioned themselves at the forefront of championing environmentally responsible practices in the world of commerce. Their commitment to sustainability is evident through a multifaceted approach that encompasses various aspects of the food supply chain. They are committed to environmental sustainability by adopting renewable energy sources, reducing carbon footprints, and implementing eco-friendly practices in their operations. In our campaign "Consumer Co-operative for Sustainable Development", launched on the occasion of Coops Day 2023, it is possible to find direct testimonials showcasing the efforts of consumer co-ops towards more sustainable and eco-conscious approaches.
In their efforts to combat food waste, consumer co-operatives have instituted various measures that are both practical and impactful. These measures include reducing food waste at the source, implementing efficient inventory management systems, and engaging in food rescue initiatives. This commitment extends to food donations, where surplus food is redistributed to those in need, thereby combating waste and providing nourishment for those who may otherwise go without. In this regard, Euro Coop recently launched a dedicated publication highlighting consumer co-ops' actions and initiatives to tackle food waste and loss.
Consumer co-operatives play a vital role in transforming food systems: they embody sustainability, equity, and local empowerment, making them allies in ensuring no one goes hungry, and our food systems align with the planet. Together, we can make a significant difference in the world's food landscape, creating a more equitable and sustainable food system for all.
Latest Food Policy news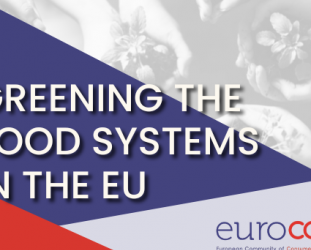 After decades of neglecting how our food was produced and at which environmental and social...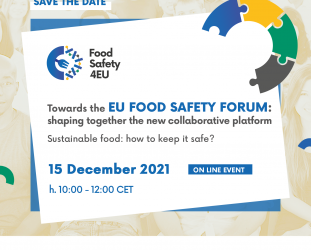 One of the two EU projects Euro Coop is engaged in - FoodSafety4EU - is organising the 1st...
Latest Food Policy stories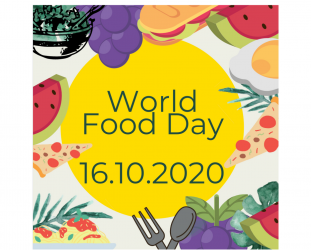 Today, 16 th October, marks a special day across the globe as we celebrate World Food Day....