World Food Day 2020: Consumer Co-ops Accelerating the Post-Pandemic Recovery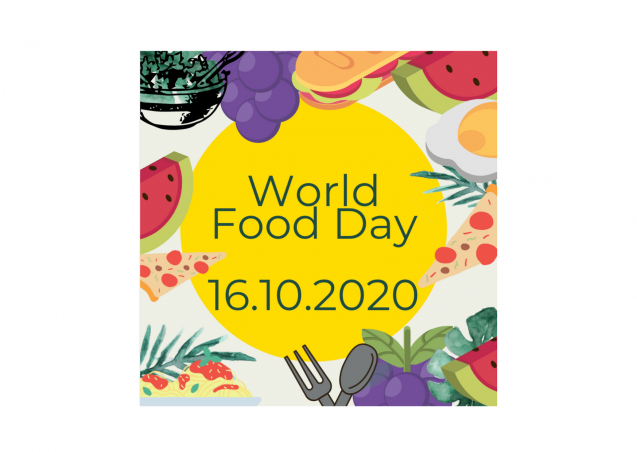 Today, 16th October, marks a special day across the globe as we celebrate World Food Day.
This year the occasion is even more important for several reasons. 2020 has seen the publication of the EU Commission communication "Farm to Fork Strategy" (F2F), which is a long-term vision for the agri-food sector and an essential pillar for the success of the EU Green Deal and the UN SDGs. It has also witnessed the break out of the COVID-19 pandemic which has physically divided countries and citizens across the world, but at the same time united all of us under the same effort of fighting the virus. Because of this, 2020 offers unique opportunities to discuss systemic changes and how more sustainable food can change the world.
Therefore this is the perfect moment for talking about #FoodHeroes and the very crucial role every individual actor in the food supply chain plays to "grow, nourish and sustain" our society. As consumer co-operatives, we welcome the opportunity to honor them today and, in particular, to highlight the tremendous contribution that employees working in the retailing sector bring to facilitate our everyday life and, in particular, have given during the recent health crisis.
Covid-19 has in fact exposed many failures of the current food systems, for example, the reliance on under-paid farm and food sector workers and the persisting market access barriers for small-scale producers. In this context, consumer co-operatives represent a different and distinctive manner of conducting business. Born not to maximise profit but to meet the needs and expectations of their consumer-members, they operate following the sustainability principle by the triple-bottom line – economic, environmental and social – thereby being a "force for good" when it comes to food distribution, consumer engagement and B2B relations along the supply chain.
This is why often consumer co-ops are recognized by institutional actors like the FAO and the EESC as a key enabler for an economy that is viable for the people and for the planet. This was also the case when Oxfam ranked Coop Italy first in its assessment for human rights in large-scale distribution, thanks also to their flagship initiative "Buoni & Giusti" ("Good & Fair"), aimed at tackling gang mastering in some critical fruit & vegetables supply chains in Italy.
Another relevant aspect is that consumer co-operatives are often locally-rooted and committed to helping small-scale producers access local and national markets. To this end, Coop Sweden was recently the first in the country to launch a farm shop online to allow for the possibility to buy more than 100 different products directly from 25 producers.
Similarly, thanks to the "Jsme tu doma" ("We're home here") program, Konzum, part of COOP group Czech Republic, cooperates directly with 78 regional producers to provide them access to market. Coop Estonia is also committed to favour local products and is engaged in the initiative 'Estonian Food Autumn', thanks to which every September selected Estonian producers are at the center of the marketing campaign "I love Estonian food".
The COVID-19 crisis has brought to attention the fragility also of certain sections of the populations, specifically the elderly and those with a low socioeconomic status. During this difficult moment, consumer co-ops have given proof of the distinctiveness of their business models and the social benefits that it brings to the community as a whole. An example of this can be found in an important solidarity campaign by EROSKI in Spain, which together with its consumers has successfully met the challenge of 'One Million Meals' to feed 500 families during a year in an effort to support the Spanish Federation of Food Banks (FESBAL). Likewise, Valencia-based consumer co-operative Consum joined the pioneer project "FoodRation4All" to launch a virtual donation platform based on blockchain to donate food to people at risk of social exclusion.
Consumer co-ops have been also active since the beginning of the emergence in ensuring special assistance to elderly people. In particular, The Midcounties Co-operative which introduced a home delivery system for elderly and vulnerable members in every one of their 230 stores, extending also their Pharmacy home delivery service.
As countries continue facing the widespread effects of the health crisis, food and agriculture appear more and more an essential part of the COVID-19 response. Consumers' expectations to build more resilient, fair and sustainable food systems are also growing, together with their awareness that building back better will imply making more responsible choices. However, this will have to be done under the guidance of effective policies and regulations to reform the supply chain, giving the right value to food and the right protection to everyone involved in its production and distribution.
Latest Food Policy news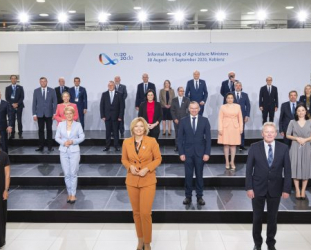 Germany's EU Presidency agenda on agriculture was launched with a two-day informal...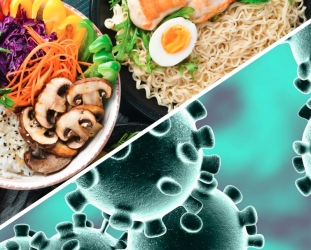 The World Health Organisation (WHO) and the EU Commission's Directorate-General for Health...
Latest Food Policy stories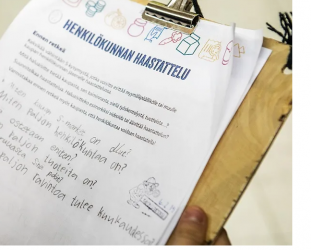 School pupils are taught everyday food skills and smart consumerism in new, inspiring ways....
CSOs Open Letter on the Farm to Fork Strategy to Achieve Sustainable Food Systems...