One of the platform's main features is an integrated system that significantly simplifies the management of the store planogram and inventory, which optimizes store costs and shortens the supply chain response time. The feature was solely developed by Coop Technologies and is seen as superior to any SAP equivalent, which is why it is patented by Coop Israel. "Retailing" allows the parallel monitoring by the store manager and the HQ manager (in the context of a retail chain) and enables them to reach the right decisions in real time which benefit the store, the chain, and the customer. The system supports an advanced multiplatform interface which provides different modules depending on the user – CEO, store manager, warehouse manager, etc. All processes are followed in real time and cross referenced, which minimized risks and errors. It is what makes "Retailing" a unique product not only in Israel, but on the global market, too.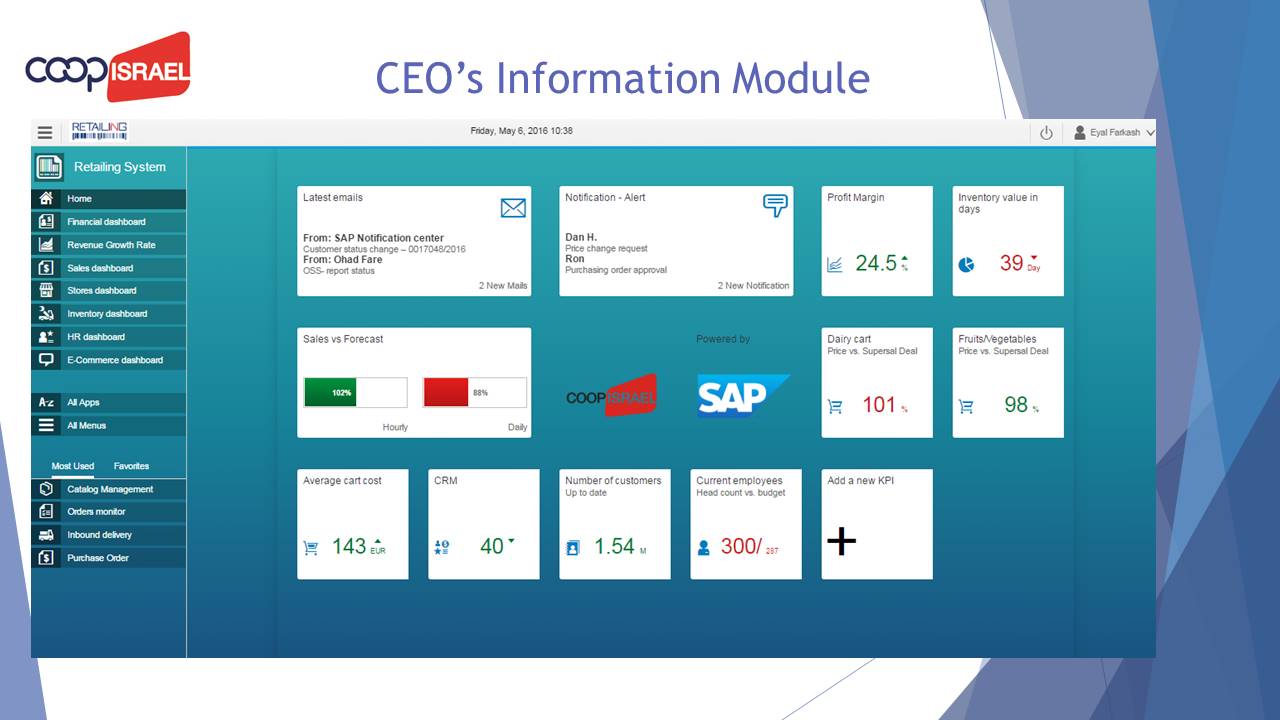 Coop Technologies' breakthrough has facilitated Coop Israel's position on the national market, not only as a leader in retail and e-commerce, but a powerhouse developer of retail IT solutions. This has further enabled Coop Israel to pursue joint ventures with leading companies on national and international level in the area of import and export of goods and services.
Coop's main mission has always been to serve their members and customers, and they see their added value in providing the best possible shopping experience in Israel. Throughout the years, this has propelled Coop to success by developing their retail chain's nationwide coverage and by exploring new growth engines all the while promoting the co-operative values and principles.