General Assembly Elects new Presidency & Enlarges Euro Coop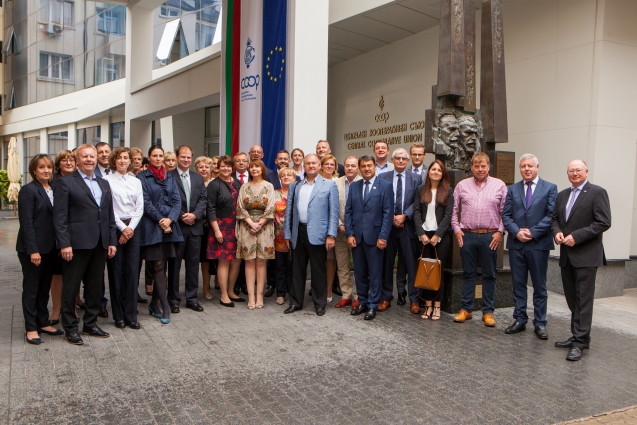 Euro Coop had its annual General Assembly on 27 June 2018 in Sofia, hosted by Central Cooperative Union – Bulgaria. The meeting marked very significant strategic and operational decisions, amongst which elections for a new four-year mandate and the admission of the Association's 20th member – the Central Union of Consumer Societies of the Russian Federation (Centrosoyuz).
The new Presidency, which begins a new four-year mandate as opposed to two years following statutory amendments, is comprised of: President Massimo Bongiovanni, PhD (ANCC/Coop Italy) and Vice-Presidents Juhani Ilmola (SOK Finland), Ofer Feinstein (Coop Israel), Dr. Illia Gorokhovskyi (Coop Ukraine) and Colin Macleod (FRTS, UK). The change in duration of mandate aims to provide sufficient time for a new Presidency to operationalize its work programme and allow for adequate consultation with the members, as well as harmonizing the Association Statutes with those of the other international co-operative organisations. Euro Coop was the only organisation left with a two-year mandate.
The strategic priorities of the new Presidency include active EU representation and advocacy in the run-up to the EU 2019 Elections and strong partnerships with the other European co-operative organisations therefor; representation of the co-operative distinctiveness in retail in the context of fair supply chains and business-to-business practices; and exploration of new forms and initiatives of collaboration among members.
The General Assembly also took a historic decision with the admission of its 20th member – Centrosoyuz Russia. The Central Union of Consumer Societies of the Russian Federation represents 1.500.000 co-operative members organised in 2.200 societies at regional or local level. The Union operates the whopping 40.000 stores, 5.000 restaurants and 2 universities across the country; employs 200.000 people and serves 89.000 settlements.
It is a member of the International Co-operative Alliance since 1903 and a founding member of Cooperatives Europe.
The Euro Coop members unanimously supported the membership request and strongly believe that their admission will make Euro Coop stronger in opening new opportunities for mutual co-operation. The Centrosoyuz delegation was led by Lyudmila Zaitseva - Advisor to the Chairman, who addressed the Assembly by thanking the members for this opportunity. She shared the organsiation's firm belief that co-operation is the only force which transcends borders and differences of political, economic, cultural and social nature, thus making it a phenomenon for constructive relations which have the power to build a better world.
The Euro Coop Secretariat warmly welcomes Centrosoyuz and look forward to working together for the benefit of the European consumer co-operative movement!
Latest News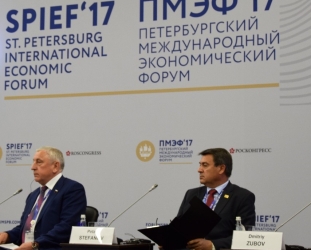 Petar Stefanov, President of CCW and CCU-Bulgaria, as well as ICA and Euro Coop Board member,...