Equal opportunities in COOP Jednota: almost half of management positions are held by women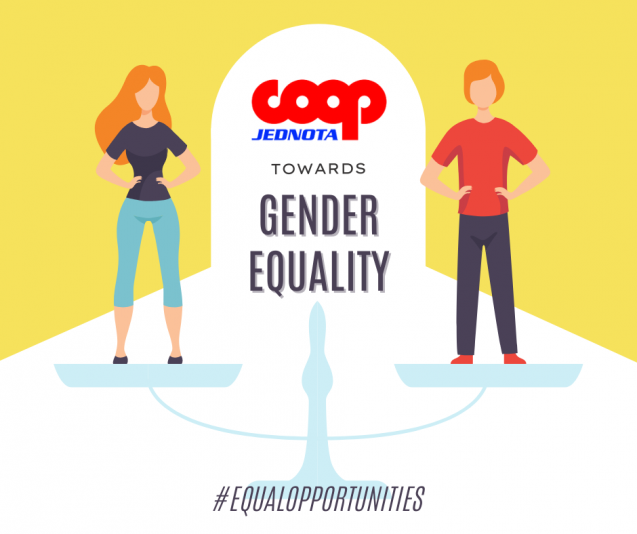 The percentage of women working in retail sector is growing faster in recent years and COOP Jednota is one of the examples of this positive increase:
49% of women work in the management of COOP Jednota

85% of COOP Jednota's 14.000 employees are women
Of the more than 14.000 COOP Jednota employees, the 85% represents women: they hold different jobs positions, from a goods receipt in a small village to the presidency of a consumer cooperative. This is the way COOP Jednota deals with gender equality and equal opportunities: each employee receives equal treatment in terms of function and salary.
"Women are irreplaceable resources in the retail sector. They are the pillar of our trading system and I'm immensely grateful for their work, regardless of their age and position", says Ján Bilinský, Chairman of the Board of COOP Jednota. "I am proud to be part of COOP because we provide equal opportunities, we do not discriminate on the basis of age or gender, we take care of women and their professional growth." Continues, J. Bilinský.
Michal Kišša, Executive Director of the Foundation, also draws attention to the importance of gender equality and equal opportunities: "Ensuring gender equality and equal opportunities is one of the basic preconditions to make Slovakia a successful and cohesive country. Employees should be free to develop their potential equally, whatever they are women or men. Removing pre-existing inequalities and prejudices is what every successful company should do".
Source: COOP Jednota
Latest Co-op Distinctiveness news
Latest Co-op Distinctiveness stories