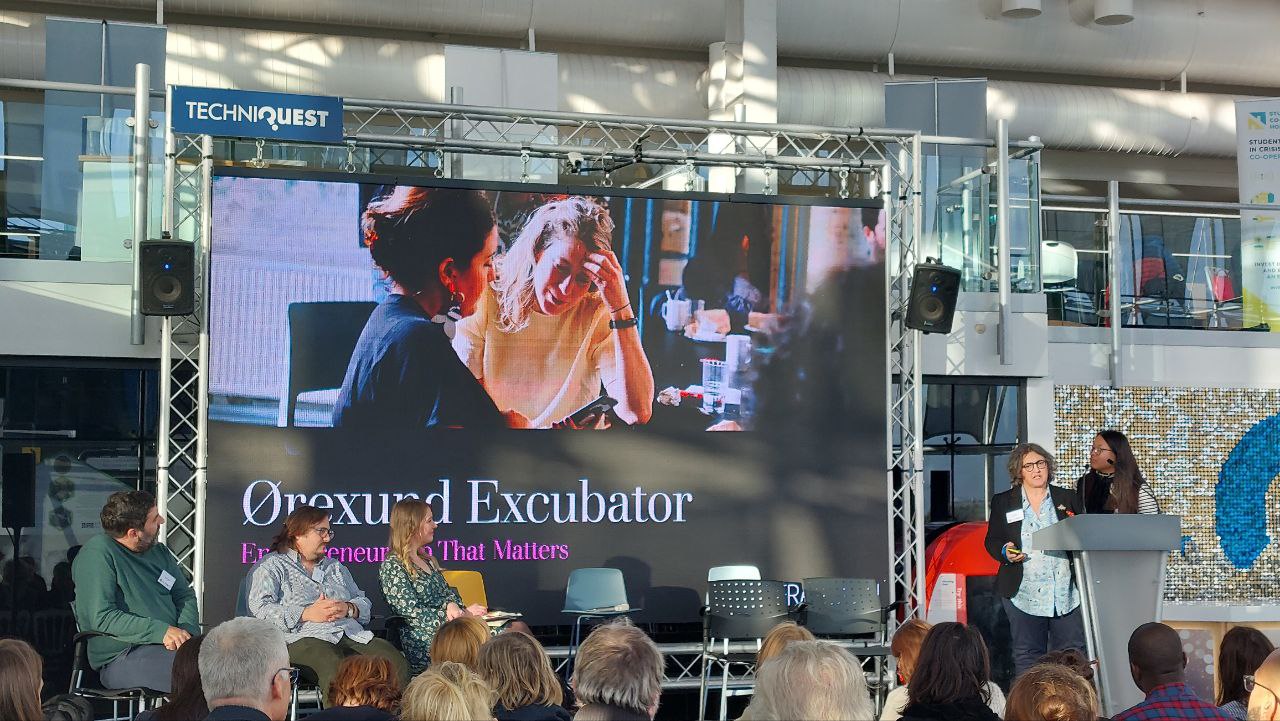 During the first session, Pete Westall and Amelia Crews from Midcounties Coop presented to delegates their successful strategy to engage the young community through energy innovations and digitalisation. As a result of their commitment, the "Your Co-op Member App" increased member growth by 81%, and the "Youth empowered", a youth-led community energy union, engaged hundreds of young people.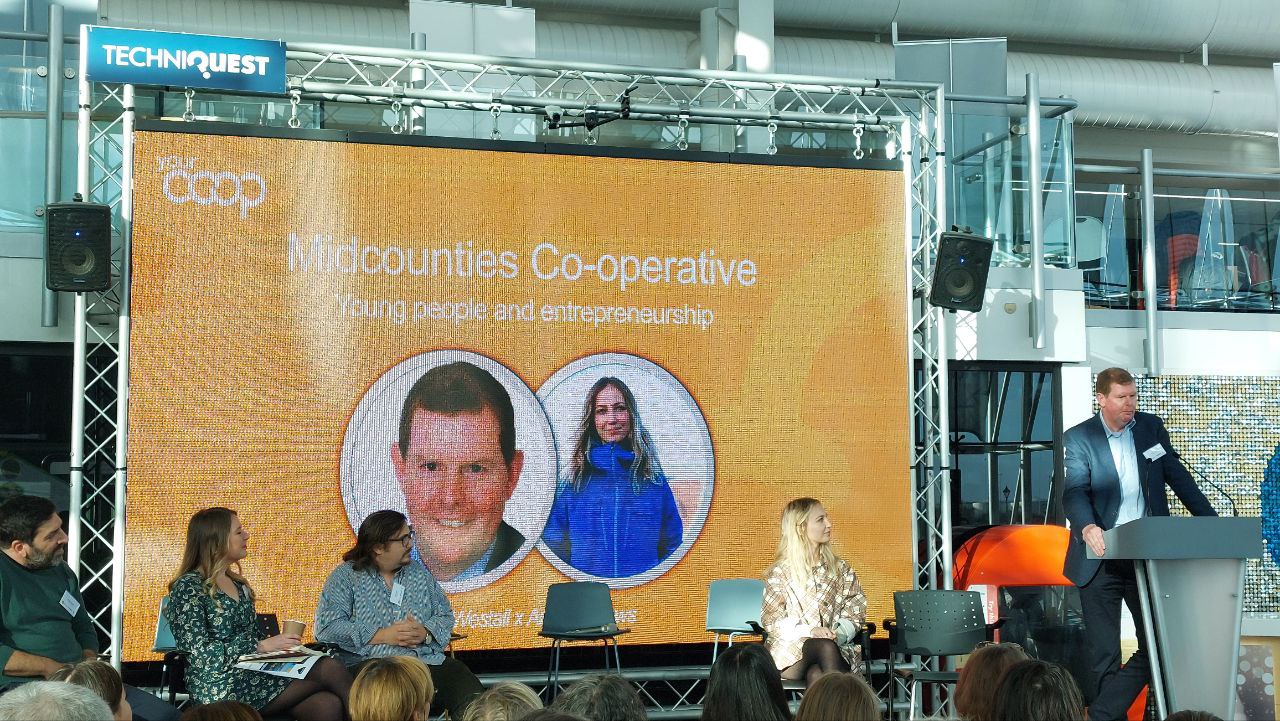 In addition, Lesley Williams from Welsh ICE, an Innovation Centre for Enterprise in South Wales, stressed the importance of having a common space, a safe place where young generations can build strong relationships that lead to future collaborations. The welsh center is already committed to helping young co-operators with entrepreneurship-related projects and supporting them with different activities and initiatives.
The second panel "How do we inspire a new generation to cooperate" developed in an engaging dialogue between presents. Co-operative leaders exchanged ideas and actions that could be carried out in order to respond to future co-operators' needs and to provide them with the means to continuously improve the co-operative movement.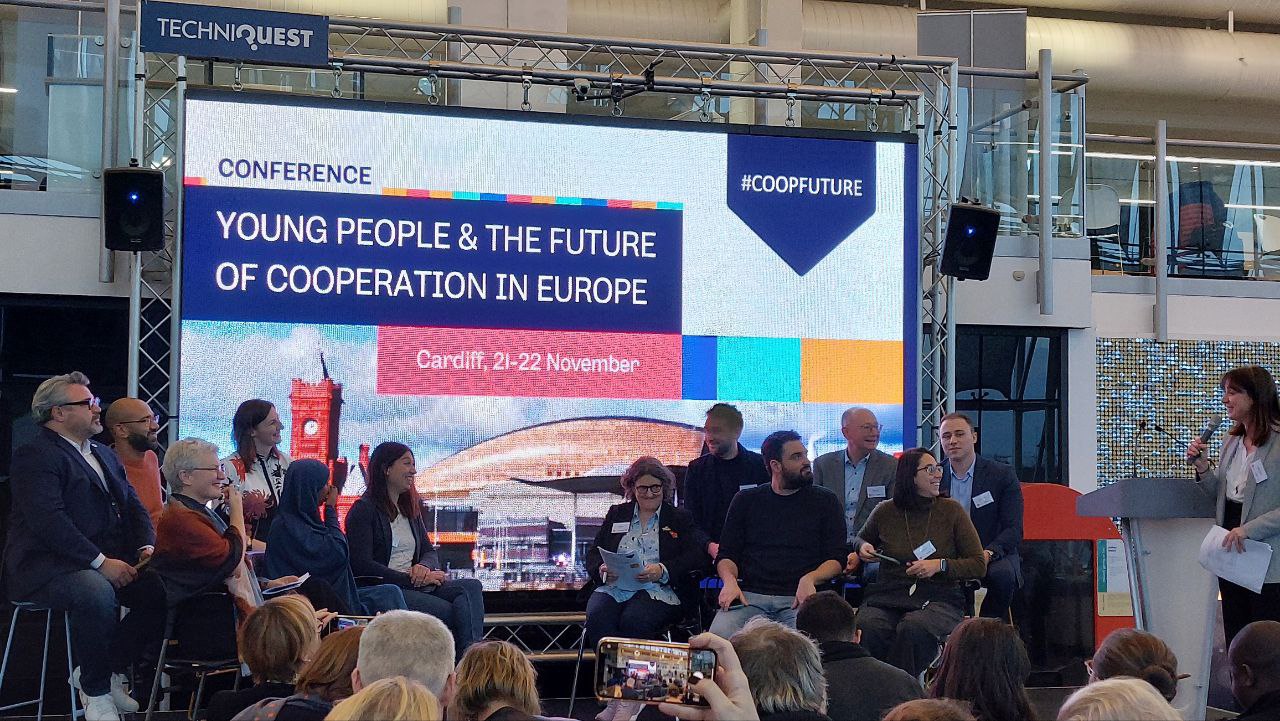 Panelists agreed that co-operative principles and values should be reinvented in order to make them more attractive, focusing on the concepts of respect for diversity and inclusion. Daniel Cox, from Co-op College, said the language currently used to talk with young generations is no longer useful, it is too complex and it needs to be more accessible in order to present the community as a familiar place. Following these thoughts, Mathias Fiedler, Euro Coop president, added that young generations need to be listened to, but reaching them is even more important. Being flexible is the key to creating the right environment for young people in order to give them solid opportunities to build their professional path.
In her closing remarks for the first day of the conference, Katia De Luca from Legacoop Italia, reminds delegates the big potential co-operatives have to reboot their network in a meaningful way for young generations and calls for the Young European Co-operators Network to be relaunched to help the whole movement reach its potential.
The second day of the conference started with the "Co-op Energy Breakfast'' discussing co-operative solutions for the energy crisis and the green transition. Renewable energy solutions were presented by pupils from Llmartin primary school, where the "Energy Warriors" project had been launched to stop wasting energy.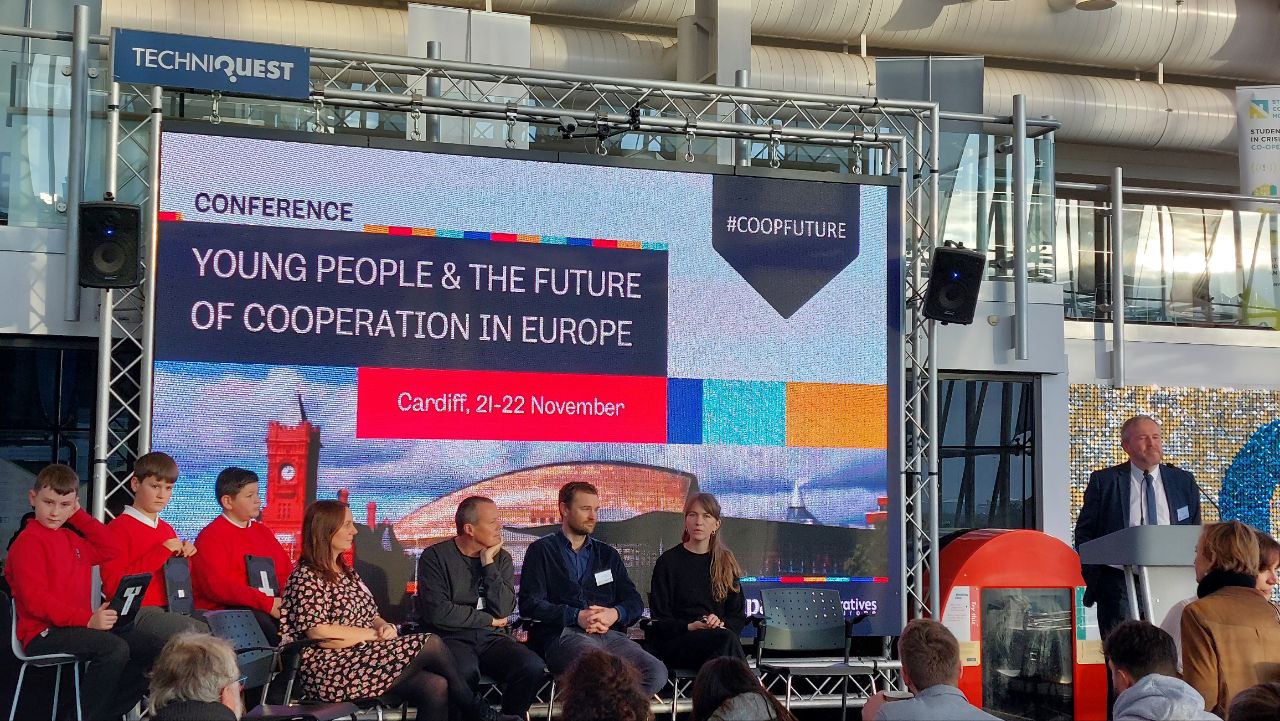 In the same session, energy sector co-operatives from UK and Belgium presented their innovative solutions to improve energy efficiency and consumption. The Co-op Energy Breakfast had been followed by a Strategy Workshop for members by Cooperatives Europe and the Coopathon for youths.
The event was an important occasion to engage young co-operators to become frontrunners of the movement. Young people attending the conference connected and worked with their peers from across Europe and they had the chance to follow inspiring presentations of co-operative leaders and dialogue with them during the panel sessions. The conference was also a great occasion for co-operative leaders to evaluate how the movement can be revitalised and which new approaches need to be taken into account to kickstart the network and equip it for a bright and successful future.
Read more here