Coop Norway members earn over 8 million kroner in reuse bonuses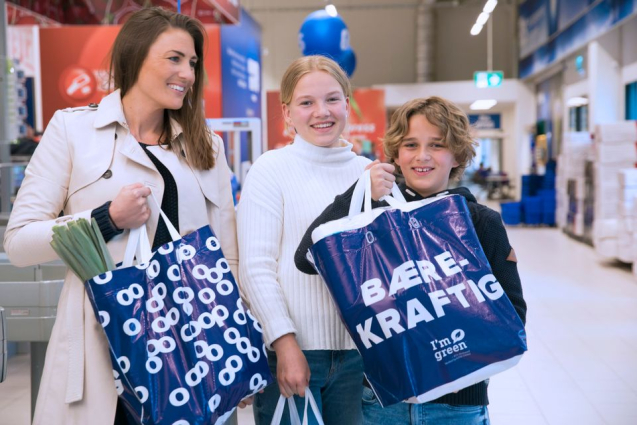 Coop Norway implemented a new strategy to incentivise customers and members to reduce plastic consumption by launching a "reuse bonus". Each time a shopping bag is used and scanned in Coop stores, customers are rewarded with NOK 1 as a bonus.
"Changing habits takes time, but we are seeing positive progress. The reuse bonus is a clear and positive incentive for customers and we received a very positive feedback" says Knut Lutnæs, Senior Advisor of Communication at Coop Norway.
In 2022, this strategy led to a decrease in plastic bag consumption by almost 13% and over 340,000 members earned a total of NOK 8.5 million (EUR 800.000) in reuse bonuses.
Additionally, being member of the board of the Norwegian Retailers Environment Fund, Coop Norway donates NOK 1 from every plastic bag sold to support various environmental initiatives. "We are confident that our customers and members will be willing to pay a bit more for the carrier bag as long as the funds are being used for initiatives such as cleaning up marine waste or improving recycling solutions", says Lutnæs.
"We firmly believe that by offering alternatives to the plastic bag and investing in solutions that address environmental issues, Coop Norway can play an important role and be part of the solution." concludes Lutnæs.
Source: Coop Norway