The New EU Green Policy Chief Emphasises Commitment and Collaboration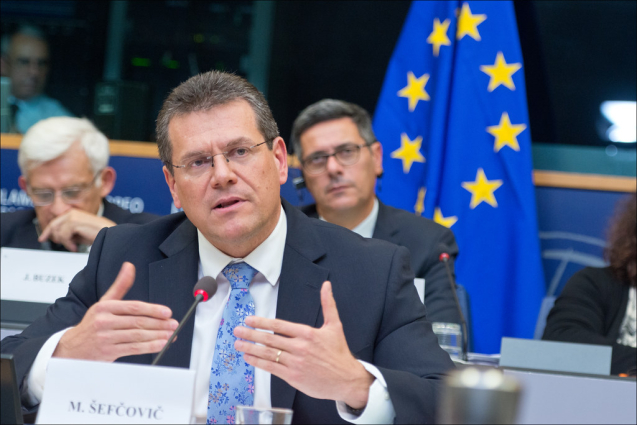 Maroš Šefčovič, the new European Commission Executive Vice-President for green policy, has reinforced the EU's dedication to combatting climate change. Despite recent pushback from some member states, Šefčovič asserts that the EU will not compromise its climate goals.
In a move that marks a significant transition for the European Union's sustainability efforts, Frans Timmermans, the EU Green Deal chief, has formally announced his resignation from the European Commission. Timmermans, a driving force behind the ambitious European Green Deal initiative, has confirmed that he will lead a coalition led by the Dutch Labour Party into November's general elections.
Taking Timmermans' place as Commission vice-president for the European Green Deal is Maroš Šefčovič, who is also a Vice-President of the European Commission and currently responsible for interinstitutional relations. Šefčovič's new role will include overseeing the implementation of the European Green Deal and temporarily taking on the EU's climate action portfolio left vacant by Timmermans.
To address concerns about the costs of carbon-cutting measures, Šefčovič advocates for improved communication with industries. He suggests fostering discussions between clean energy producers and energy-intensive sectors, such as steel and cement. This collaborative approach aims to streamline the transition to cleaner practices.
Simplifying access to finance for clean energy projects is another priority. Šefčovič draws on his past experience to facilitate funding for green initiatives, ensuring competitiveness and sustainability.
The appointment of a new Dutch Commissioner further underscores the EU's commitment. Wopke Hoekstra, nominated by the Dutch government, will collaborate with Šefčovič in managing EU climate policies and leading negotiations at the upcoming UN climate talks.