Activity Report 2010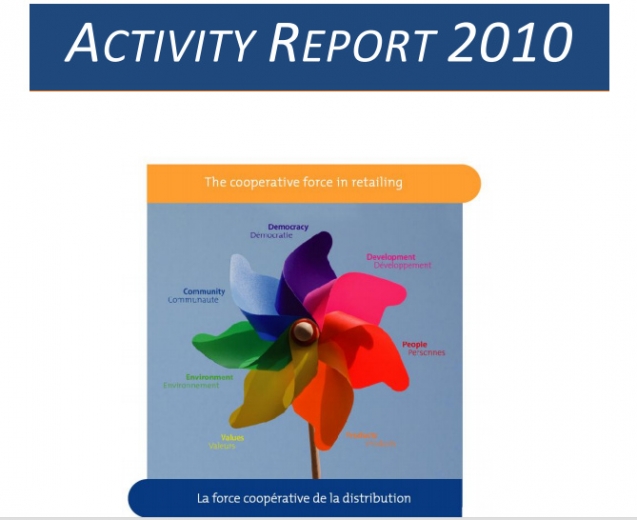 In 2010 Euro Coop continued to develop its work on three main areas of action: sustainability, food retail and co-operative issues. As such, it followed the main European debates surrounding these topics and managed to increase its overall weight and influence towards the European Institutions.
One of the main topics in 2010 was the discussion regarding the functioning of the retail market and, in particular, of the food supply chain. This is an important topic for consumer co-operatives which are important actors in this market.
Through Euro Coop it was possible to present to the European institutions the particular view of co-operatives in this topic that, thanks to their values and principles, is more balanced and equitable than that of other stakeholders. The culmination of this work and the recognition of the important role of consumer co-operatives was the invitation to Euro Coop to participate as a member of the High Level Forum for the Food Chain.
In food retail, another important development is the discussions surrounding the reformulation of the Common Agricultural Policy (CAP) after 2013. The shape of the Cap after 2013 will have a significant impact on the way the food market and food policies are organised and therefore it indirectly impacts on the activities of consumer co-operatives.
On sustainability, it is important to highlight the production of the first report on members initiatives concerning the fight against Climate Change. This work compiles different actions in different countries that cover a huge variety of areas and show that fo consumer co-operatives fighting against Climate Change is one of their major priorities.
Finally, on co-operative issues, it is important to highlight the production of a booklet with the history of Euro Coop that was founded in 1957 and is one of the oldest NGO's based in Brussels.
This report shows, once again, that although with limited resources, Euro Coop managed to address the main priorities of its members and have a positive influence and impact on European policies.
Enjoy your reading!