Consumer Co-ops & Women Empowerment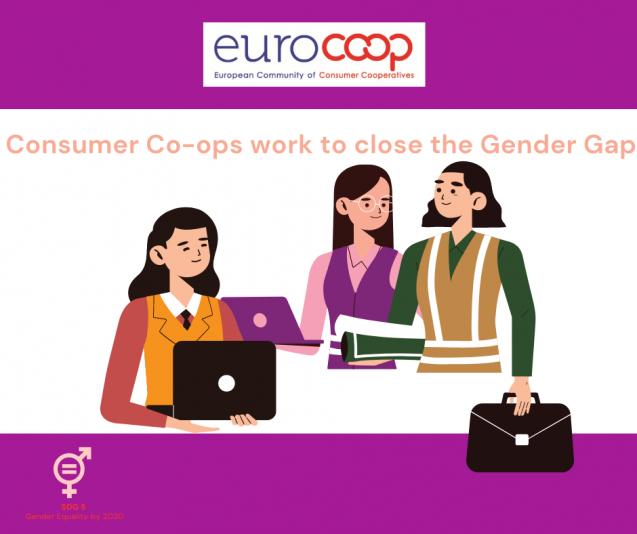 The Role of Consumer Co-operatives
in Promoting Socio-Economic Empowerment of Women
Co-operatives play a great role in empowering women. As principle-based and value-led organisations, they promote democratic process, equality among members and different forms of education and vocational training and qualification raising for all the members, irrespective of gender, age or other basis.
Co-operatives are also committed to concern for community (Co-op Principle VII), which is why they constantly develop social actions, especially in support of those in most need. Being people-centred businesses, co-ops facilitate women's participation in local and national economies through principles of voluntary and open membership and democratic member control.
On the occasion of International Women's Day, Euro Coop would like to present the great effort of consumer co-operatives in eliminating violence, achieving gender equality and empowering women and girls.
We shall start with an overview of the main aspects of gender equality, followed by the latest developments at EU level through the "EU Gender Equality Strategy" and then transition to consumer co-operatives' best practices across Europe.
Read the article here.
Latest Co-op Distinctiveness news
Latest Co-op Distinctiveness stories