Consum commits to going emission neutral by 2030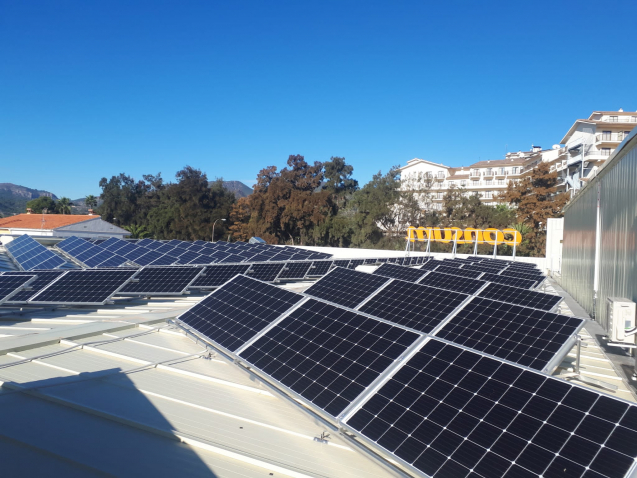 Consum is the first Spanish supermarket chain to join SBTi, an international body helping companies to establish climate goals based on science. The Spanish chain has already reduced its carbon footprint by 84% in the last 7 years and eliminated 1,600 tons of virgin plastic in 2021 through the implementation of reusable and compostable packaging.
Consum is committed to being neutral by 2030 cutting all emissions deriving from the activities and resources the organization needs to carry out its business. At the present time, 100% of Consum supermarkets are eco-efficient and 98.5% of the energy consumed by the Co-operative comes from renewable sources.
In January 2022, Consum joined the Science Based Targets Initiative, a partnership between CDP, the United Nations Global Compact, World Resources Institute (WRI), and the Worldwide Fund for Nature (WWF), driving ambitious climate action in the private sector by enabling organizations to set science-based emissions reduction targets.
In addition, Consum renewed its Environmental Policy in 2021, setting two main objectives: the fight against climate change and the circular economy. With the new Environmental Policy, the co-operative allocated 67.2 million euros to environmental investments, with the aim of minimizing its impacts on the environment. For its commitment to the cause, Consum also became the first company in the food distribution sector to obtain the "Reduzco" seal from the Spanish Ministry for Ecological Transition (MITERD), the AENOR's "Zero Waste" certification, and the 'Carbon Footprint' sustainability certificate.
The circular economy is the other pillar of Consum's environmental engagement. In fact, the Co-operative stopped placing more than 1,590 tons of plastic on the market thanks to the implementation of reusable and compostable bags for fresh products, as well as to the reduction and substitution of packaging for its branded products.
In 2021, Consum also increased its commitment against food waste donating 8,460 tons of food through its Profit program with a value of 23.3 million euros. As part of its sustainability policy, the Co-operative estimates that it was able to help more than 85,000 people reducing food waste and the Carbon Footprint, thanks to its employees and the more than 1,400 volunteers from 350 social entities that distributed food every day.
Source: Consum website
Latest Co-op Distinctiveness news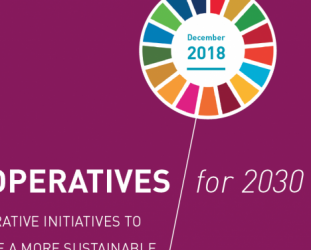 The ICA has drafted a multiannual initiative on co-operatives and the UN...
Latest Co-op Distinctiveness stories