Euro Coop is happy to co-host the FoodSafety4EU II Pre-Forum in Brussels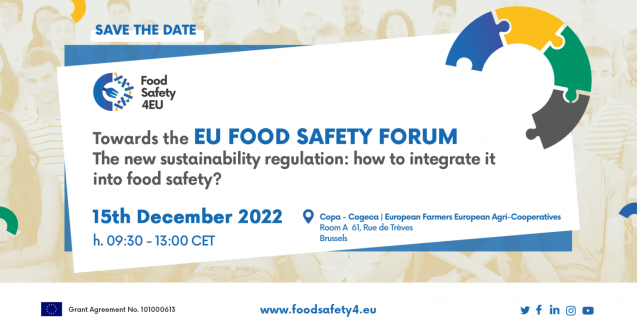 Euro Coop co-hosts the 2nd Pre-Forum of the FoodSafety4EU project in Brussels!
The event will represent the second step to building the future Food Safety Forum together with researchers, policymakers, industry representatives, consumers, food safety authorities and all the other relevant actors that will join it.
The topic of this edition is "Towards the new sustainability regulation: how to integrate it into food safety?". There will be exchanges to address the topic of the new sustainability regulation from the food safety angle and multi-actor perspectives, by actively involving all the value chain stakeholders.
The Pre-Forum: a place to meet the experts
FoodSafety4EU pre-forums are events organised with the purpose to ease the discussion and collaboration among researchers, consumers, policymakers, food business operators of the whole value chain, associations, food safety authorities and all other actors working in the food safety domain.
The 2 pre-forums – editions 2021 and 2022 – focus on specific topics to pave the way to and launch the EU Food Safety Forum at the end of 2023.
This will represent a permanent and open space for discussion and collaboration of all above-mentioned stakeholders of the sector, contributing to building long-term trusted cooperation among the society, the researchers and policymakers.
The core of the EU Food Safety Forum is currently represented by the FoodSafety4EU Supporting Partners, who have expressed their interest in participating in such a format from the very beginning. This stakeholder's platform is open to all entities interested in joining it.
It is possible to register to the event by filling out this form.
Agenda available here.
Latest News
What's the difference between a 'use by' and 'best before' date...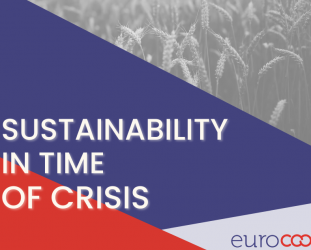 Since its inception, the new Commission led by President Ursula von der Leyen committed to set...