Euro Coop Celebrates World Environment Day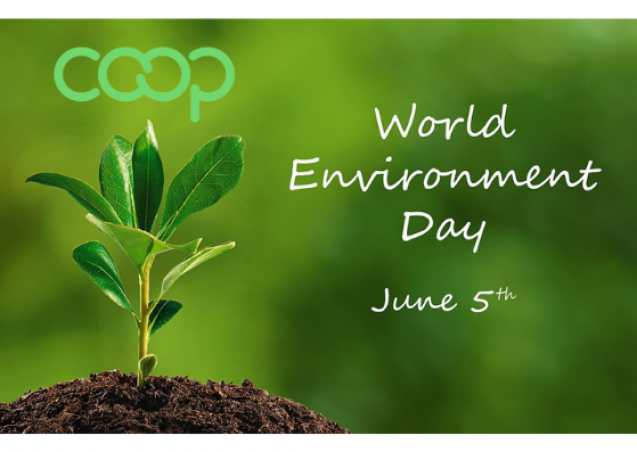 Consumer co-operatives operate on an established set of values and principles, among which there is Principle VII - Concern for Community. In reality, care for the community means care for the environment in which we all live, work and breathe. On this World Environment Day, the European consumer co-operative movement wants to present its national members' unwavering commitment to protect our one home, the Earth, to the best of their possibilities and demonstrate with facts that environmental sustainability is the only real way forward when it comes to responding to the urgent environmental threats we are all facing.
Commenting on this landmark occasion, the Mathias Fiedler – Euro Coop President shared his view: "Our members work hard every day to make sure that our planet starts enjoying a better health, with particular reference to curb the emergency of air pollution. Future generations will hold us accountable for that and it is our responsibility not to disappoint them."
Precisely, from words to facts, please find here a rich yet not exhaustive list of best practices of what Euro Coop members do every day to specifically act on air pollution in the areas of transport, energy efficiency, organic & green products and general sustainability programmes.
Consumer co-operatives lead the way in protecting the environment!
Latest Sustainability Policy news
Latest Sustainability Policy stories