Euro Coop asks for transparency in public statistics on the use of pesticides in the EU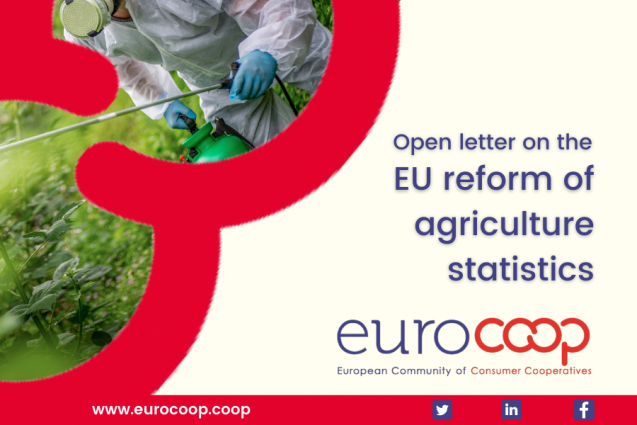 Euro Coop is one of the signatories of the open letter on the EU reform of agriculture statistics.
Euro Coop, together with other 78 signatories organisations, sent an open letter to relevant European legislators to express its concerns regarding the ongoing EU reform of agriculture statistics, specifically for the limited availability of data on the use of plant protection products, such as pesticides.
In 2022 the available data on pesticides use still do not fulfill public authorities' needs to analyse and assess trends across the EU in order to better examinate the exposure of agriculture workers, residents in rural areas, wildlife and ecosystems. In this regard, it is important to underline that a more comprehensive (exhaustive) availability of data on the use of pesticides would ensure higher quality products to be placed on the market.
To this extent, signatories organisations asked for:
relevant data to be collected from the relevant sources in the most efficient way, so that each national authority can put in place appropriate systems for collecting farmers' records;
relevant data to be proactively published at a meaningful level of detail: active substance, plant protection product and spatial resolution.
Putting in place adequate data collection systems and open databases on pesticides use would represent a step forward towards a data collection, as well as towards a better protection for consumers' health and the environment.
Read the Open letter
Latest Sustainability Policy news
Latest Sustainability Policy stories